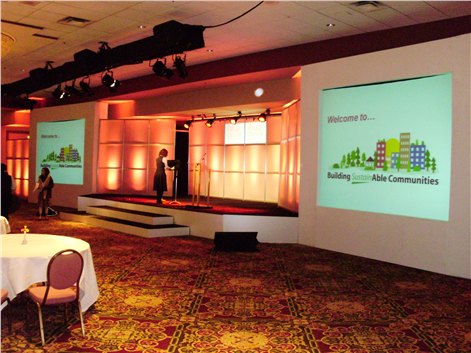 Building Sustainable Communities, a program organized by the Fresh Outlook Foundation, focuses on educating and engaging elected officials and staff through programs specifically designed for the government.  The foundation conducts extensive market research to determine what types of sustainability information people require.
The Building Sustainable Communities Conference was held at the Delta Grand Okanagan from February 24th through to February 26th and ran through this and other programs to paint a clear picture of what communication tools the local government can do to improve their communities.
SW Audio + Visual once again pulled off a great event providing facility, video, meeting and sound support for this annual conference.